Marketing Coordinator
DESCRIPTION
Throgs Neck Rehabilitation and Nursing is seeking a motivated and driven person to work as the facility's Marketing Coordinator. The Marketing Coordinator assists the Administrator in managing the resident flow, admissions process, and marketing programs for the facility. 
Salary: $95,000-$100,000/year
Responsibilities:
Responsible for collecting and responding to all inquiries, whether in person or by telephone, and converting them into admissions, as possible
Identify community partners, and develop working relationships with same
Represent the facility to the larger community, which may include delivering speeches and presenting programs on aging and healthcare to various community organizations
Visit residents in the hospitals or home prior to transfer to the facility. Monitor community perception and manage facility position in the community
Maintains relationships with area physicans, social service departments, hospital discharge planners, governmental agencies, bank trust officers, lawyers, clergy, industrial health programs, insurance carriers, HMOs and other professionals or groups that may influence inquiries
Communicate with same for the purpose of educating, and building awareness of the facility scope of services
Coordinate all resident admissions, including coordinating transportation, obtaining proper admissions paperwork, communicating with residents, family, and facility staff, and appropriate follow up.
Assist in obtaining resident medical records and resident medical information from hospitals, doctors office, etc.
Assist residents and families in adjusting to the new environment of the facility by working closely with all departments
Assist families and residents in understanding policies and procedures of the facility and charges made for services rendered. Responsible for following up with residents and families to ensure they are satisfied with the services.
Requirements:
COVID-19 vaccination is required
Previous marketing experience 
Experience in long-term care 
Benefits:
Competitive Salary
Paid Time Off
Medical/Dental
Company Perks
Employee Recognition Programs
Team Like Atmosphere
If working with people who are caring, compassionate, and who treat their residents' needs as their own is important to you, then you'll want to be a part of our team!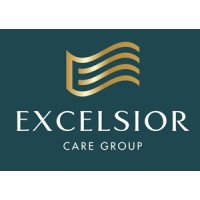 As a team, we create a homelike atmosphere of comfort and healing by addressing residents needs as our own.