Marketing Strategist
Job Description
40% Strategic Planning
Write, present, and manage the execution of marketing plans.
Lead the development of key strategic documents—campaign and project plans, and strategic briefs, etc.—with key partner contacts and teammates.
Work closely with the marketing strategy team to develop measurable objectives and evaluate projects against those standards.
Develop key insights about our various target audiences; conduct market and audience research as needed.
Partner with the KU Marketing leadership team to develop effective strategies and to both evolve and differentiate the KU brand with appropriate audiences.
Plan, strategize, trouble-shoot, and seek solutions for a wide range of partners and issues.
Proactively monitor the performance of marketing strategies and tactics, often by relying on information from other members of KU Marketing.
30% Client Relationship Management
Act as point of contact for partner offices: answer questions, manage productive relationships, etc.
Work with marketing analysts to provide regular reports and updates to teammates and partners on the status and effectiveness of various tactics and/or campaigns.
Cultivate a fully engaged understanding of partner needs and possible solutions.
Present work to clients and indicate how the solutions and ideas meet the requirements of the strategy.
25% Support Content Development
Support the development of creative work within the Marketing team, at times beginning the creative process with copywriters, designers, or other team members.
Review creative materials and ideas against strategy and approve or suggest changes to designers, copywriters, and editors.
Participate in creative development meetings and support the concept-development process.
With project managers, focus the creative team's efforts to ensure that, collectively, we deliver work that meets or exceeds industry standards, is on time, and is within budget.
Meet and work collaboratively with the associate director of marketing strategy and leadership group to ensure consistent and timely work output that meets agreed-upon goals.
5% Other related duties as requested
Attend staff and partner meetings.
Plan, strategize, trouble-shoot, and seek solutions for a wide range of partners and issues.
Work collegially with staff and partners in a team environment. As needed, prepare and present proposals, project-status reports, and other research or evaluations.
Position Requirements
This position is a hybrid work arrangement. Incumbent will work remotely and on campus based on a set departmental schedule. Work will be performed on KU's campuses in Lawrence and the Kansas City metro area.
Required Qualifications
Bachelor's in journalism, advertising, public relations, strategic communications, or closely related field PLUS three (3) years of professional experience with strategic planning or account management in an agency setting or in-house marketing unit.
Preferred Qualifications
Master's degree in journalism, advertising, public relations, strategic communications, or closely related field.
An excellent portfolio that demonstrates a clear vision and approach to strategic communications, ideally with a diversity of projects and styles.
Strong written and verbal communication skills, as evidenced by application materials.
Experience creating marketing strategies for a variety of projects, such as print and digital executions, online advertising, internal communications, etc., with proven conceptual and creative abilities.
Experience with CRM principles and tools.
Experience in developing brand strategy or campaign plans.
Experience working with teams on large-scale, long-term projects.
Experience with account and/or project management principles, especially in an agency or in-house marketing setting.
Excellent analytical and process-oriented skills.
Excellent presentation skills.
Additional Candidate Instructions
A complete online application includes:
Cover letter addressing how you meet the required and preferred qualifications.
Resume.
Contact information for three professional references (including at least one previous or current supervisor).
Only complete applications will be considered.
Application review begins Friday, September 8, 2023 and continues until a pool of qualified candidates is identified.
Contact Information to Applicants
Chris Gregory
cgregory@ku.edu
Advertised Salary Range
$50,000 - $52,000
Work Schedule
Monday-Friday, 8am - 5pm
Application Review Begins
Friday September 8, 2023
Anticipated Start Date
Monday October 2, 2023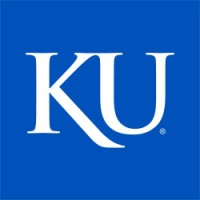 We are a major research university with a global reach. Rock Chalk!