Marketing Manager
Marketing Manager
As the Marketing Manager, you will play a pivotal role in providing unparalleled strategic marketing support and insight to a portfolio of properties, serving both our operational leadership team and our valued clients. In this role, you will collaborate closely with operational leadership to establish and execute effective marketing efforts and leverage your expertise to develop and implement innovative marketing plans, while continuously analyzing performance data to ensure efficiency and success.
Essential Duties & Responsibilities
Works closely with operational leadership on maintaining successful property marketing efforts that supports overall leasing efforts of assigned portfolio
Responsible for leveraging centralized marketing team support, individual expertise, and preferred vendor partner services to develop and execute marketing plans and strategy for assigned portfolio
Responsible for analyzing ongoing leasing and marketing performance, as well as preparing and providing performance data reporting to operational leadership and clients
Responsible for recommending and overseeing the execution of long-term and short-term goals with timelines, benchmarks, and KPIs using data to drive decision making and recommendations
Participates in regularly scheduled calls with operational leadership and clients to review marketing performance of assigned communities
Provides leasing and marketing training and best practices to onsite teams
Creates additional marketing ideas and campaigns for prospects, resident referrals, resident events, etc. to increase social media presence and drive qualified traffic to the communities
Creates 30-60-90-day marketing action plans for properties not meeting occupancy goals
Confidence in presenting recommendations, ideas and strategies to operations and ownership in a way that illustrates pros, cons, risk, and reward
Required Qualifications
Bachelor's degree in marketing, communications, or a related field
Proven experience in marketing support or a similar role
Strong written and verbal communication skills
Knowledge of consumer/user digital experience
Familiarity with online digital marketing platforms
Excellent organizational skills with the ability to multitask and prioritize effectively
Creative mindset with a keen eye for detail
Strong analytical and problem-solving abilities
Ability to work independently as well as collaboratively in a team environment
Preferred Qualifications
3-5 years marketing experience that directly supports marketing manager responsibilities; paid digital media, marketing strategy, data-driven decision making
Experience in Real Estate Property Management
Experience with Property Management Software – Yardi, Onesite, Entrata
Experience with industry-related CRMs – Rent Dynamics, Knock
If you are passionate about marketing, possess excellent organizational skills, and thrive in a dynamic and fast-paced environment, we would love to hear from you. Join our team as a Marketing Manager and contribute to the success of our portfolio of communities' overall marketing efforts. Apply now and help us create an exceptional experience for our onsite teams' residents and prospects.
For individuals hired to work in Colorado, Asset Living is required by law to include a reasonable estimate of the compensation range for this role. This compensation range is specific to the State of Colorado and includes the range of factors considered in making compensation decisions including but not limited to skill sets; experience and training; certifications; etc. We would not anticipate that the individual hired into this role would be near the top end of the compensation range, but that decision will be dependent on the facts associated with each specific individual's relevant experience for the role. A reasonable estimate of the range is $65,000 - $100,000.
This job description should not be considered all-inclusive. It is merely a guide of expected duties. The employee understands that the job description is neither complete nor permanent and may be modified at any time. At the request of their supervisor, an employee may be asked to perform additional duties or take on additional responsibilities without notice.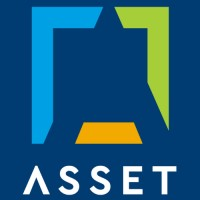 The Most Trusted Partner in Real Estate